Need some help with the adoption process? Let's do it together.
Making the decision to adopt is complex and typically involves many emotional, spiritual, and financial elements. Now more than ever, parents are required to seek psychological evaluations before taking part in adoption proceedings. An adoption evaluation usually involves a variety of conversations to assess how well equipped potential adoptive parents are for the often long, arduous, but ultimately rewarding process of adopting a child. These conversations or interviews are generally conducted with prospective parents, both together and alone. Adoption agencies often require objective testing data to supplement the interviews as well.
What You Can Expect
Once we've finished our series of interviews we'll provide you and/or your adoption agency with the needed information. We will address your "Why" or reason for adoption, as well as, your feelings towards the process of adoption. We'll also discuss your history for adoption: fertility issues, miscarriage, relationships or a calling you had to adopt. One of the most valuable parts of our assessment is how your current family system will be impacted by adoption. We will address what challenges you can expect and provide the tools to navigate them. If you or your spouse completed a personality test, we will also give you an explanation of what your results actually mean, and how it may impact your adoption decisions.
The Adoption Journey
As you move through the process of adopting a child, you may face obstacles along the way. These obstacles may influence how you feel, act, and think throughout your journey. These reactions are completely normal. No one expects you to be anxiety or stress-free about what's to come. During our conversations and/or testing, please be yourself. We recognize how hard it can be to go through this process and we want to help. Call us today to talk about your wants and needs as you move towards starting or completing your family.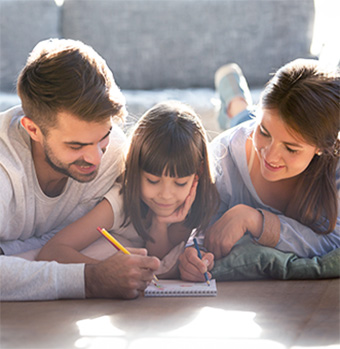 OFFICE
127 W Antrim Drive Greenville, SC 29607
p. 864.239.4110 f. 864.242.9808
Synergy Psych
127 W Antrim Drive
Greenville
SC
29607
Phone: 864.239.4110
© 2022 Vive Psych. All rights reserved.
© 2022 Vive Psych All rights reserved.