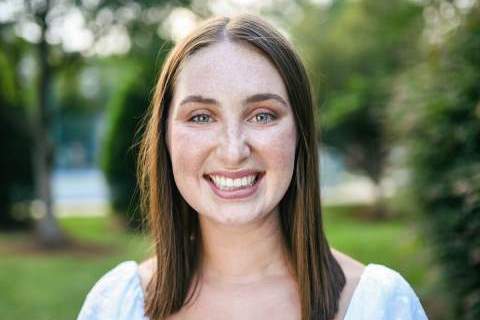 HALEY PAULS, LPC-A, CRC
Haley Pauls grew up in the Atlanta area and completed her undergraduate degree in Psychology with a certificate in Disability Studies at the University of Georgia. She then completed her Master of Science in Clinical Rehabilitation and Mental Health Counseling at the University of North Carolina at Chapel Hill. During her clinical training, Haley provided individual therapeutic services to children, teens, and adults with varying mental health difficulties at a private practice in Durham, North Carolina.
Haley is passionate about working with people of all age ranges from children to adults. She has experience working with people struggling with depression, anxiety, life transitions, and low self-confidence. Haley believes in the importance of a caring, supportive space for individuals to share their struggles to facilitate growth and exploration. She emphasizes the impact of treating the whole person rather than just symptoms while incorporating evidence based practices into every interaction with clients. Haley operates from a strengths-based and trauma-informed perspective and utilizes techniques from Cognitive Behavioral Therapy, Acceptance and Commitment Therapy, as well as other modalities. Ultimately, she believes in the growth potential of all individuals.
In her free time, Haley enjoys being active outside, playing piano, cooking and baking, and spending time with her friends and family.
OFFICE
127 W Antrim Drive Greenville, SC 29607
p. 864.239.4110 f. 864.242.9808
Synergy Psych
127 W Antrim Drive
Greenville
SC
29607
Phone: 864.239.4110
© 2022 Vive Psych. All rights reserved.
© 2022 Vive Psych All rights reserved.